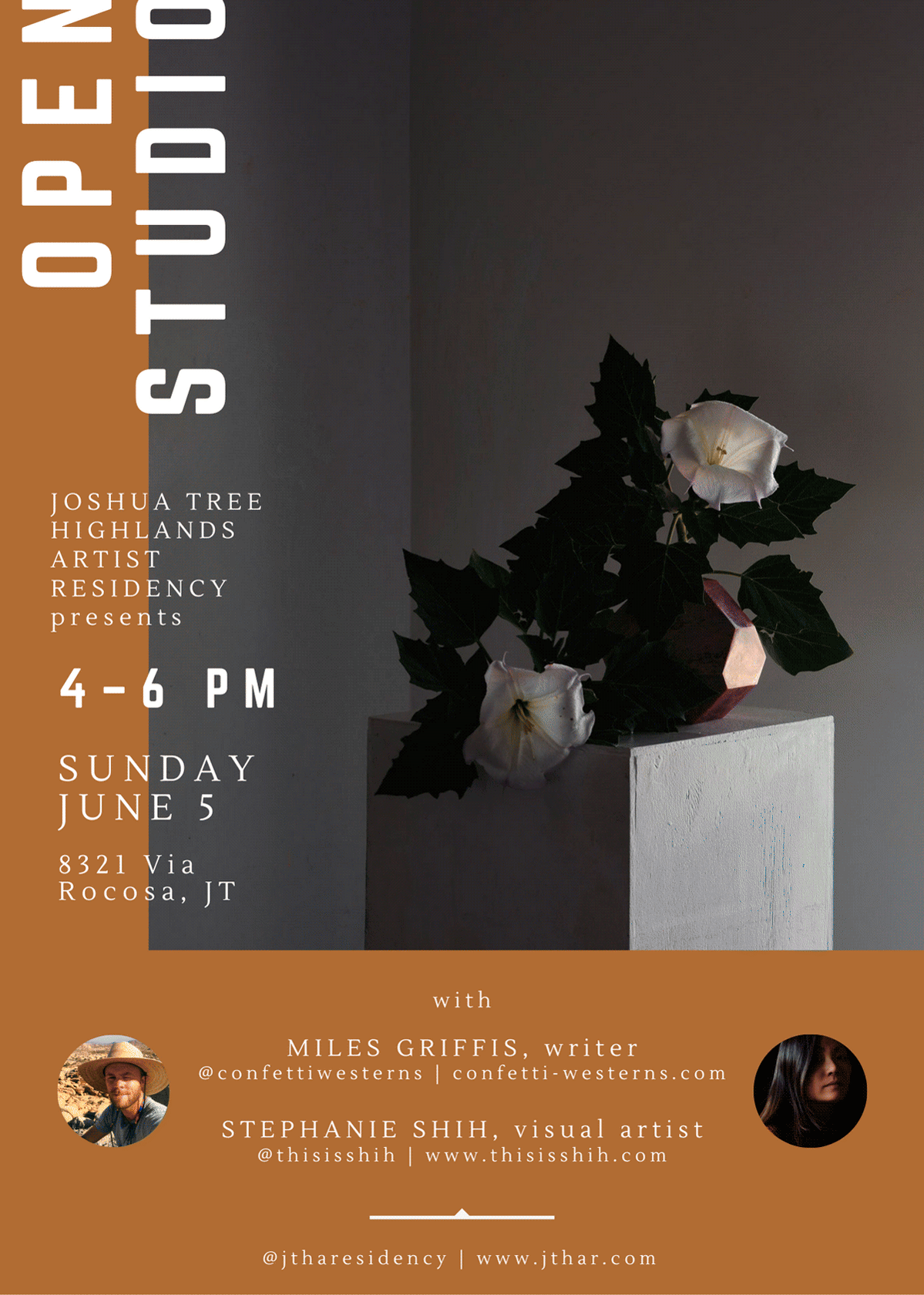 I'm having an open studio for the first time ever, and would love to see you! I'll be previewing not one but two (!!) new bodies of work-in-progress that I've been hammering away on (literally) during the past 5 weeks here at the Joshua Tree Highlands Artist Residency, right outside the west gate of Joshua Tree National Park. Make a day trip or weekend of it in the desert–go for a picnic and hike or brunch at La Copine or grab some coffee and stroll around Joshua Tree… Then come by the JTHAR studio from 4–6pm for some art and a reading from essayist Miles Griffis, my current fellow artist resident! Hope to see you here!

:: New works ::
sitting still/standing still is a daily still life meditation on the push-pull between artifice and nature. Set against the backdrop of the Mojave, the multimedia series follows the lives of two inanimate main characters—white gallery podia—as they experience the oft-surprising biodiversity of the desert and the undeniable human presence therein.
Nature Torte is the inevitable unification of the shared stories of two things that could not seem more different: the natural world… and cake. The two are both representatives of impermanences, though the timescales of their lives are drastically different. They both have extremely fragile natures that require balance, while being surprisingly sturdy in spite of their delicacy. And both are often viewed as objects of consumption—and thus, desire—in current media: the physical consumption of dessert and the touristic, environmental consumption of the desert.